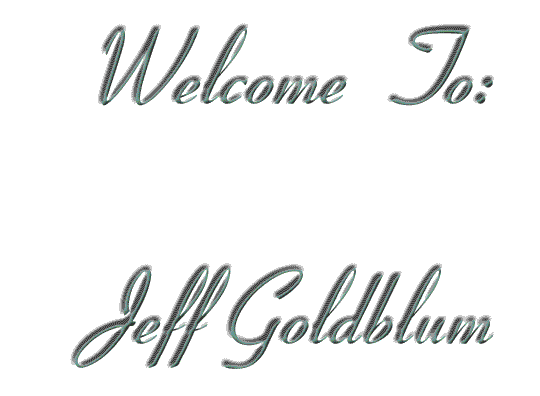 One of My Favorite Pictures!
Look at those eyes... the windows to the soul
A very [
Brief Bio
] and Jeff [
Movies
]
Other Jeff [
Links
]



---
Well... I had to do some revamping... there were so many pictures of Jeff I had to put them on their own page... go figure! I hope you enjoy them as much as I do... **sigh**
---
BIO:
October 22, 1952
Pittsburg, PA
Education: Carnegie-Mellon University, Pittsburgh, PA; Neighborhood Playhouse, New York
Height 6'4" Weight: Just Right! :o)
MOVIES:


Death Wish (1974) Drama/Suspense
California Split
Nashville (1975)
Annie Hall (1977) Comedy
The Race for the Double Helix Drama
Between The Lines (1977) Comedy
The Sentinel (1977) Horror/Suspense
Thank God it's Friday (1978) Comedy
Invasion of the Body Snatchers (1978) Horror/Suspense
Legend of Sleepy Hollow (1979) Adventure
Threshold (1982) Drama
The Big Chill (1983) Drama
The Right Stuff (1983) Drama
Ernie Kovacs - Between the Laughter (1984) Drama
Faerie Tale Theatre - The Three Little Pigs (1984) Childrens, Live-Action
The Adventures of Buckaroo Banzai (1984) Science Fiction & Fantasy
Transylvania 6-5000 (1985) Comedy
Into the Night (1985) Comedy
Strange Tales/Ray Bradbury Theatre (1986) Horror/Suspense
Earth Girls Are Easy (1989) Musical/Performance Art
Beyond Therapy (1986) Comedy
The Fly (1986) Horror/Suspense
Vibes (1988) Comedy
Mr. Frost (1990) Horror/Suspense
The Tall Guy (1990) Comedy
Framed (1990) Comedy
Twisted Obsession (1990) Drama
Shooting Elizabeth (1992) Comedy
Fathers & Sons (1992) Drama
Deep Cover (1992) Drama
The Favor, The Watch and the Very Big Fish (1992) Comedy
Jurassic Park (1993) Science Fiction & Fantasy
The Real Jurassic Park (1994) Education & General Interest, Science/Technology
Lush Life (1994) Drama
Hideaway (1995)Horror/Suspense
Nine Months (1995) Comedy
Powder (1995)
Independence Day (1996) Science Fiction
Trigger Happy (Mad Dog Time) (1996)
The Lost World (1997) Science Fiction & Fantasy
Holy Man (1998) Comedy
---
Jeff is a very distinguished, versitile, and multifaceted actor who many of us have come to appreciate and enjoy. He is a delightful individual to watch... along with being very handsome to look at. I hope you have enjoyed! I find it interesting that he has been in so many movies that deal with the paranormal.
What do you think? A fellow light being!?

A quote from Jeff:


"I teach at Playhouse West because it's a worthwhile thing to turn other people on to and because it can be a spiritual, humanizing endeavour."


I knew he was an "enlightened" being all along! How can you tell?... The eyes... they are the windows to the soul.

More [
PICTURES OF JEFF. . .
]

Now wipe off your monitor before going Back to my Home Page :-)



Any comments or sharing? Send to KP.


---
Author K. Pulido
Copyright © 1996
All rights reserved




This page hosted by
TRIPOD Get your own Free Home Page

---
---
Powered by WebRing.